CONTACT

CHEGAGA AVENTURE:

Address: Mhamid Elghizlane, Zagora 47401, Morocco
Phone: +212 633 77 09 29 Reservations: available online. Contact us for more info.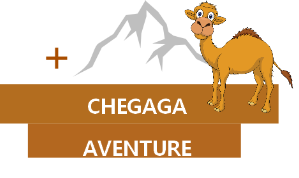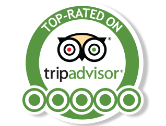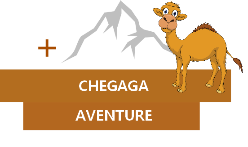 Perfect for all ages and skill level

Free hotel pickup and drop-off included

Breakfast and dinners included

Family friendly tours led by a local guide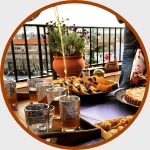 WHY TO RESERVE PRIVATE TOURS & TREKS WITH US ?

All taxes, fuel surcharges and service fees included

Excellent value for money

Informative, friendly and Professional driver

Vegetarian meal option available
Chegaga Aventure,trekking in Chegiga desert,desert tour from Marrakech,day trips from Marrakech,Sahara tours to Merzouga,Morocco private tours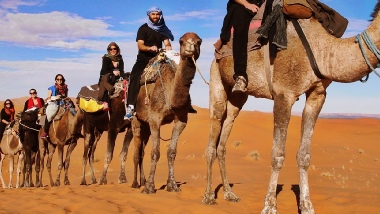 8 DAY GUIDED M'GOUN TREKKING TOUR
Overnight accommodation in a hotel overlooking the Dades Valley.
Enjoy the majestic sand castles and the amazing rock formations known as "monkey toes".
CHEGAGA AVENTURE ORGANISES PRIVATE MOUNTAIN TREKS IN MOROCCO.
DAY BY DAY DETAILED PROGRAM:
For Morocco mountain trekking tour
TREKKING DAY 1 : MARRAKECH
Chegaga Aventure organises Marrakech mountain trekking tour in Morocco. Reception at the airport and transfer to the hotel.
TREKKING DAY 2 : MARRAKECH – AZILAL – AIT BOUGMEZ – AGOUTI (1800 M) – IKKIS AROUS D'AROUS (2200 M)
(around 3h walk). Transfer by a minibus to Agouti via Azilal and the valley of ait Abasse. After lunch, we meet our team of muleteers and begin our trek, passing through Assif Arous. Overnight in bivouac at the water springs of Arous.
TREKKING DAY 3 : PLATEAU TARKEDDIT ASCENT (2900 M)(AROUND 4H30 WALK).
We follow the path on the left riverbank of Ikkis up to Tiwawakyhe cirque. Once at the crest, at 3350m, We have a remarkable panoramic view over the vast north side of M'Goun. We set our bivouac on the beautiful lawns of the plateau of Tarkeddit. Overnight in Bivouac.
TREKKING DAY 4 : M'GOUN ASCENT (4071 M).(AROUND 8H30 MARCH).
We begin the ascent of the long crest of M'Goun until we reach its summit: First pause at the pass of 3620m of altitude. The ascent is not technically hard, and offers a splendid view over the main summets, the Djbel Saghro and the Saharian stretches. Fast descent on the south side. We set the bivouac at Ifri N'Ait Hamou (2800m). 8 hours march with the ascent of M'Goun (optional). Overnight in Bivouac.
TREKKING DAY 5 : DESCENT TOWARDS THE VILLAGE OF D'AMESKAR LTEHTANI (2100 M)( AROUND 7H30 WALK).
We are on the south side of the mountain where the nomads come to pasture their herds. We go along the valley of Ait Ahmed until we reach the village of Ameskar Ltehtani, passing by string of small mud villages. Overnight in Bivouac.
TREKKING DAY 6 : AMESKAR LTEHTANI – AMEJGAG – ALEMBOUM – EL HOT – BOUTAGHAR (1850 M) (AROUND 06H00 MARCH).
Today, we slide to the south side of the High Atlas Central to the heart of Assif Ameskar : going through the tamarisk and roses bay, we reach the village of Boutaghrar, where we finish our journey of marching. Overnight in a lodge.
TREKKING DAY 7 : RETURN TO MARRAKECH VIA THE ROSE VALLEY.
We return by minibus via the magnificent valley of roses, the road of 1000 kasbahs, and then through the Tichka pass of 2260m of altitude. Lunch on the way and arrival to Marrakech where we take you to your hotel or riad.
TREKKING DAY 8 : MARRAKECH AIRPORT
Transfer to the airport. Chegaga Aventure would like to thank you for trekking in mountains with trusted and professional Moroccan travel company.
** NOTE : This is pre-designed Marrakech mountain trekking tours. Please contact us with your own travel idea, and we will create a personalised itinerary with the option you need. Fees are all included: transport in 4 x 4 or minibus, desert / mountain experienced guide, and half board accommodation. The flights to and from Marrakech are not included.
Fees can change depending on the period (high/low season), the number of days and participants. To get a personalized tour itinerary, please contact us by filling out the contact form , and we will be happy to answer you.

Reservation
ADVICE :
For Morocco mountain & desert trek
The following advices are merely suggestions that will let travel in the best conditions possible along with your hosts. You can easily find one at your arrival and it can be really handy to cover yourself from the sun, the wind and the sand, and many other uses that you will discover later.
Walking boots. Depending on the season, it is preferable to wear all terrain sandals especially if you're visiting during hot days (April, May, June, September or October). Solid boots with warm socks for the other months and for the Atlas mountains excursions. Plus a good pair of baskets would always be efficient.
Good sunglasses are a must have in Morocco.
LIST TYPE OF RECOMMENDED TOOLS :
Back-pack (Also easier to transport on camels that suitcases)
A quilt, temperatures can go as low as -5° (depending on the season)
Small back-pack to carry during daytime
Flashlight, torch (headlamp is the best choice) with extra batteries!
Pocket knif (Leave it the airplane banker during the flight)
A lighter
Paper bags for daily waste
A good jacket
Cotton tights for the cold nights (recommended for winter in the desert)
For the Atlas : Good trekking shoes, a cap, a pair of gloves, impermeable clothes


Hotel pickup included
Private transfer
All meals during the trek
Professional mountain guide


Excellent value for money
Trekking in mountains
Explore Dades valleys